Something about the 2018 quarterback class feels different. I questioned whether or not I was simply suffering from recency bias when thinking about this subject. Yet, the more I thought about it, the more reasons I was able to pile up that pointed to this class being, for lack of a better word, weird. I have complied a list of 4 reasons as to why this is the case, let me convince you.
Reason #1: The story lines
Each of the 5 quarterbacks at the top of the draft has a completely unique and compelling story line surrounding them that would be the most interesting of any other given draft.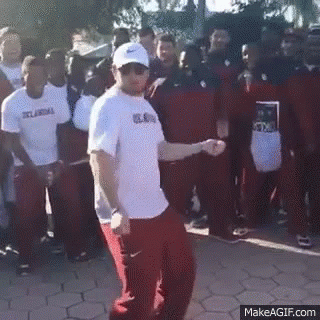 Baker Mayfield 6'0" 215 lbs. Sr. Oklahoma:
A Heisman-winning, nut-grabbing, stat-stuffing, undersized former walk-on quarterback, who, depending on who you ask, is either the next Russell Wilson or another guy in the long line of system college quarterback failures at the next level
Sam Darnold 6'4" 225 lbs. Redshirt Soph. USC
A quarterback who you would design in a labrotory, who went from being the Rose bowl hero and consensus #1 pick, to throwing double digit picks and slipping on everyone's board, back to the seemingly consensus #1 overall pick and now very well might be the 3rd QB off the board
Josh Allen 6'5" 240 lbs. Redshirt Jr. Wyoming:
A kid from a no-name school, with remarkably mediocre stats, who can allegedly kill someone with a football if they stand within 10 yards of him (source: Pardon My Take Podcast), and again, depending on who you talk to, is easily the #1 quarterback or a surefire bust. He's also really tall.
Lamar Jackson 6'3" 200 lbs. Jr. Louisville:
Potentially the fastest wide-receiver quarterback to ever come out of college, who won the Heisman, has a collection of video game-esque highlights that rival only Michael Vick at the QB position, has apparently caught the eye of Bill Belichick while others don't even want him as a quarterback
Josh Rosen 6'4" 220 lbs. Jr. UCLA:
An affluent Jewish kid, with picture perfect technique that coaches drool over, yet his biggest knock maybe that he is too smart (?) and thinks for himself too much, who had his college coach come out and give him cryptic back-handed compliments that sit somewhere between a red flag and genuine praise.
Reason #2: The lack of consensus top QB
The phrase 'depending on who you talked to' was used above multiple times. It may sound cliche, yet, when looking at this year quarterback class, it rings true. Depending on who you talk to, Sam Darnold, Baker Mayfield, Josh Rosen or Josh Allen all could be the top quarterback in the draft. Debate over who will be the top QB taken is not entirely uncommon, but what is uncommon is to have more than two guys involved in that conversation. Going a step further, not only is there not a clear number one, there also doesn't exist any semblance of a consensus pecking order among the top four/five prospects. Mel Kiper has Allen as the number 1 QB, yet NFL.com's Lance Zierlein has Allen 5th. While there have been some rumblings that the Browns may be leaning toward Allen, the Vegas odds for which QB will be taken first still favor Darnold. Furthermore, if you look back just a few months ago, Rosen was the Vegas favorite to be selected first.
The last five times a quarterback has gone #1 overall, we knew with almost near certainty who it was going to be weeks before the draft. Wentz/Goff was closest thing we recently have had to a true battle, but, not only was that battle only between two contestants, it was generally accepted prior to the draft that the Rams had made their trade in order to select Goff. Take a look at the top 4 QB's taken over the last 5 years and you can see that no class has the ambiguity that the current class does.
2017: Trubisky (#2 overall), Mahomes (#10 overall), Watson (#12 overall), Kizer (#52 overall)
While there was debate over Mahomes v. Watson, Trubisky was clearly the top guy and the no. 4 QB taken (Deshone Kizer) was nowhere close to Watson or Mahomes
2016: Goff (#1 overall), Wentz (#2 overall), Lynch (#26 overall), Hackenberg (#51 overall)
Clearly a two man battle at the top that was decided before the draft when the Rams traded up
2015: Winston (#1 overall), Mariota (#2 overall), Grayson (#75 overall), Mannion (#89 overall)
Again, a two man battle that a winner emerged from before the draft. Also, who the fuck is Garrett Grayson?
Now you know.
2014: Bortles (#3 overall), Manziel (#22 overall), Bridgewater (#32 overall), Carr (#36 overall)
Although there was debate over the pecking order between Manziel, Bridgewater and Carr, Bortles was the clear no. 1 and was taken 20 spots ahead of Manziel.
2013: EJ Manuel (#16 overall), Geno Smith (#39 overall), Mike Glennon (#73 overall), Matt Barkley (#98 overall)
First off,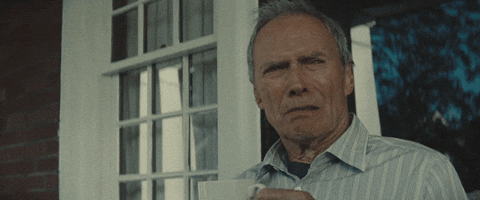 Secondly, there were over 20 picks between each of the first 4 QB's taken so there was really no debate at all over the pecking order of this foursome of superstars.
Simply by looking at the separation of picks among the top quarterbacks in each of the recent drafts you can see that the lack of any sort of consensus at the top of this quarterback class is unique. There is a genuine chance that quarterbacks go #1, #2 and #3 overall in this years draft. Not only has this happened just once before, but we have absolutely no idea what order they will be selected. The logjam at the top of this class is truly different than any other quarterback class not only in recent memory, but potentially ever.
Reason #3: The seemingly boom or bust potential of each prospect
The science of drafting and evaluating quarterbacks is yet to be mastered, to say the least. Just look at the list of top 4 quarterbacks taken over the last 5 years above and see how many of those players have not panned out. It is well known that when drafting a quarterback the chance exists that he completely fizzles out and never produces at the next level. Yet, with that said, each player at the top of this class seemingly has an abnormally high ceiling coupled with a very low floor. There really isn't a prospect that you look at and say "yeah well he'll at least be an Alex Smith type" and each player has a genuine concern surrounding them that you could see derailing their career:
Sam Darnold: Turnovers
Josh Allen: Accuracy and production
Baker Mayfield: Size and college system
Lamar Jackson: Slight frame and accuracy
Josh Rosen: Leadership and decision making
At the same time, each player also appears to have a next level comparison that is not out of the realm of possibility for them to reach:
Sam Darnold: Injury-free Andrew Luck (sidenote: in what is one of the hottest draft takes I have ever heard, Colin Cowherd said that Darnold's floor is Andrew Luck, HIS FLOOR!)
Josh Allen: Ben Roethlisberger with a better arm
Baker Mayfield: Russell Wilson
Lamar Jackson: Michael Vick without the off field troubles
Josh Rosen: Matt Ryan
I fully admit that if there is a section where recency bias is at work, it is here. But, with that said, the players in this class really feel like they all fit into the boom or bust category, each one having tremendous upside but also a considerable flaw. Sam Darnold is the quarterback who 'checks the most boxes' and would probably be regarded as the safest bet for any team selecting a QB. But, when you turn the ball over 35 times in 26 games it's hard to say that he is a surefire anything at the next level. Both glaring flaws and moments of greatness exist with each quarterback at the top of the class, seemingly more than usual, adding to the unique nature of this crop of QB prospects
Reason #4: Nobody can decide if this class is actually good or not
The narrative surrounding this class appears to change by the week. I remember after last season, scouts were hailing the '18 quarterback as the best in recent memory. We had the Rose Bowl hero Sam Darnold at the top, the kid from UCLA with picture-perfect technique hot on his trail and the no-name prospect from Wyoming who may end passing both of them. Furthermore, we had two of the most prolific college quarterbacks in recent memory right behind them to provide additional depth. This time last year it was said that the three top guys would have been the first QB selected had they came out in 2017. Yet, the conversation seems to have shifted. As noted above, nobody seems to be able to decide who is the top guy, and, truthfully, the lack of clarity is as much about the weaknesses of each guy as it is the strengths. Take a look at two pieces written by SI's Albret Breer and Bleacher Report's Matt Miller over the last few months:
Matt Miller's Scouting Notebook Is There a Franchise-Savior QB in the 2018 Class? (http://bleacherreport.com/articles/2740828-matt-millers-scouting-notebook-is-there-a-franchise-savior-qb-in-2018-class)
"Last summer, the 2018 NFL draft's quarterback class was thought to be on par with the famed 2004 crop of Eli Manning, Philip Rivers and Ben Roethlisberger. That led some analysts, and maybe even some NFL executives, to float the idea of tanking the season to secure one of the elite quarterbacks in this class.
Fast-forward to the end of October, and the Big Three—Josh Rosen, Sam Darnold and Josh Allen—have struggled to live up to the expectations placed on them before the season. This raises the question: Is there a franchise-saving quarterback in this class?"
Albert Breer: NFL Draft Quarterback Class: The Holes, The Hype, and How the Combine Performances Will Factor (https://www.si.com/nfl/2018/03/01/draft-combine-quarterback-prospects-rosen-allen-mayfield-darnold-mmqb)
"The top 2018 draft quarterbacks all had questions to answer going into the 2017 season, and many of those remain as they arrive in Indianapolis for the combine. So yes, there could be a Wentz or a Goff, and maybe more than one of them in the group. The potential everyone saw remains. But so do the questions."
Breer put it quite well, the three top guys in this class all had pretty glaring questions going into the 2017 season, and virtually none of those questions were answered. This, along with tremendous on-field production, is why Mayfield and Jackson have begun to creep into the conversation, something that would have been unthinkable a short 8 months ago. All of this amounts to a class that is seemingly toeing a line between way over-blown hype and something truly special. In one word, weird.
In closing, nothing can be decided about the nature of this crop of quarterbacks until they step onto the field at the next level. Anybody who says otherwise is objectively wrong or Colin Cowherd (or both). Yet, from an evaluation standpoint, between the individual story lines, the lack of a consensus top guy, the seemingly boom or bust potential of each guy and the constantly changing narrative surrounding the class, there really is something different about this years draft class.
……This class is for sure going to end up being the most statistically average class of all time.